Burrum Shire began as a local government division in 1880, partly enclosing Maryborough on its northern side. With an area of 1500 sq miles, the division included Urangan and Pialba, and extended westwards to Biggenden and Degilbo. Severances were made for Biggenden and Isis Shires, and in 1905 the remaining part of the Burrum division was constituted as Pialba Shire.
In 1917 Pialba Shire and parts of Antigua, Howard, Tinana and Granville Shires were amalgamated and the resulting area was named Burrum Shire. The Pialba Shire offices were discarded for new offices in Maryborough. Burrum Shire included coal mining, dairying, sugar cane, fruit growing, timber cutting and the tourist towns on Hervey Bay. It was described in 1946 in the Australian Blue Book: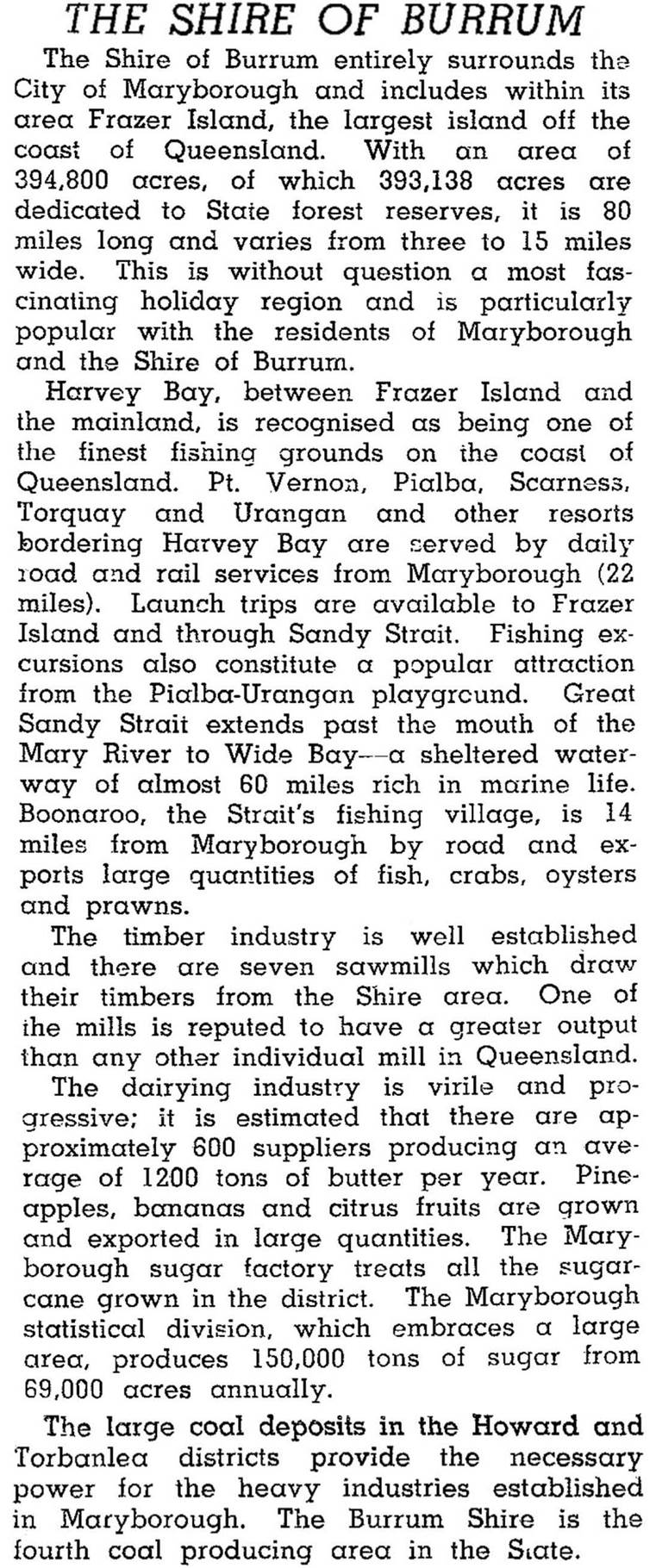 Nearly half the Shire's population of 8408 (1954) was in the Pialba-Urangan coastal area, and by 1971 the proportion had risen to 60%. The shire was abolished in 1976, and the town of Hervey Bay was created. Burrum Heads, Howard and Toogoom were excluded from the new municipality, but united with Hervey Bay in 1982.
Burrum Shire's census populations were:
| Census Date | Population |
| --- | --- |
| 1921 | 6838 |
| 1954 | 8408 |
| 1971 | 10,737 |
Further demographic data is found under Hervey Bay.