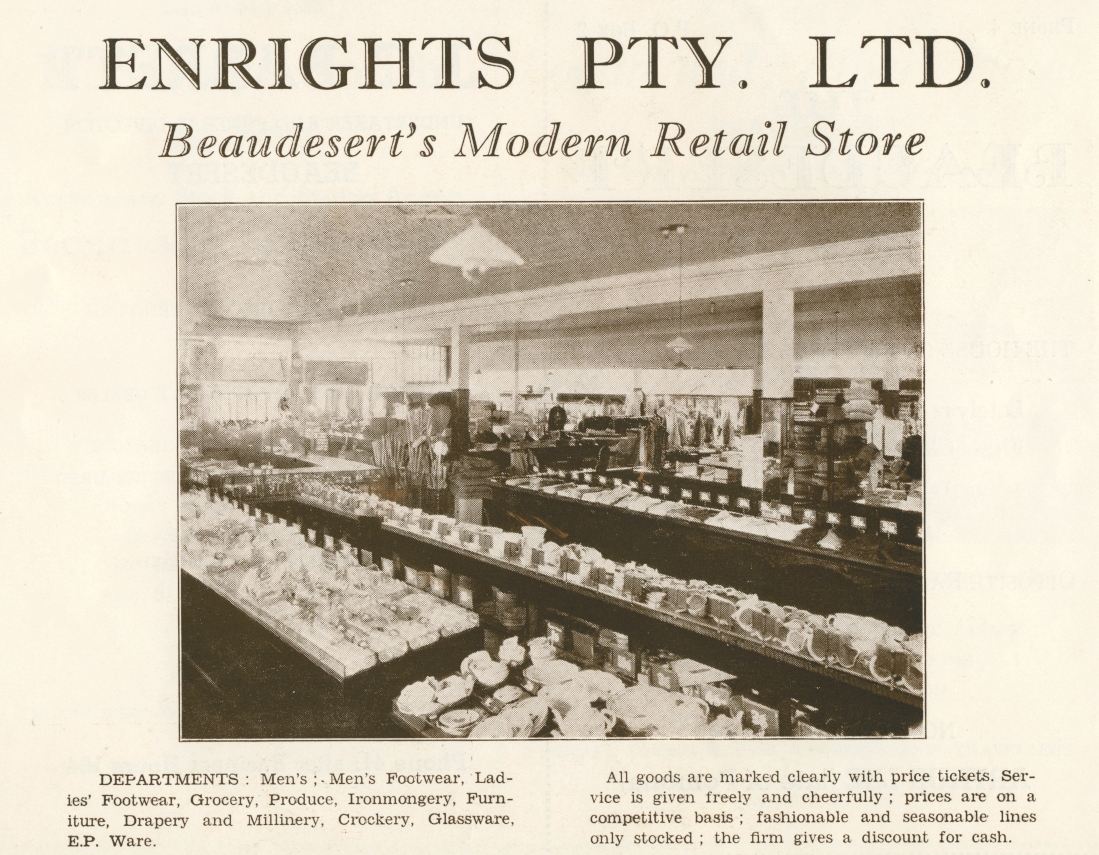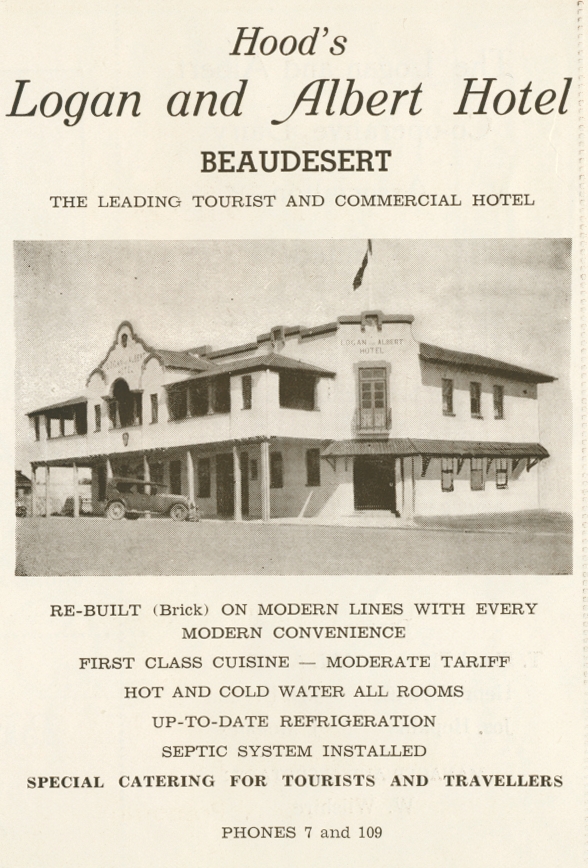 Beaudesert, a rural town, is 53 km south of central Brisbane. It was named after 'Beau Desert', a grazing place occupied under a depasturing licence in 1842. Situated in the Logan Valley, the depasturing place was held on behalf of a Bathurst grazier, Wiliam Henry Suttor. The name was derived from the Cistercian Monastery, Beau Desir, in Staffordshire, England. W.D. White acquired the site in 1851 and built a homestead on the present site of the Beaudesert township.
Further Reading:
Kathleen Nutting, Then and now: the story of Beaudesert 1874-1974, Beaudesert, Beaudesert and District Centenary Committee, 1974
Nerelie Teese, Hurricane lamps & handmilking: a history of dairy farming along the Logan & Albert River Valleys, Veresdale, Nerelie Teese, 2001
Copyright © Centre for the Government of Queensland, 2018. All rights reserved.