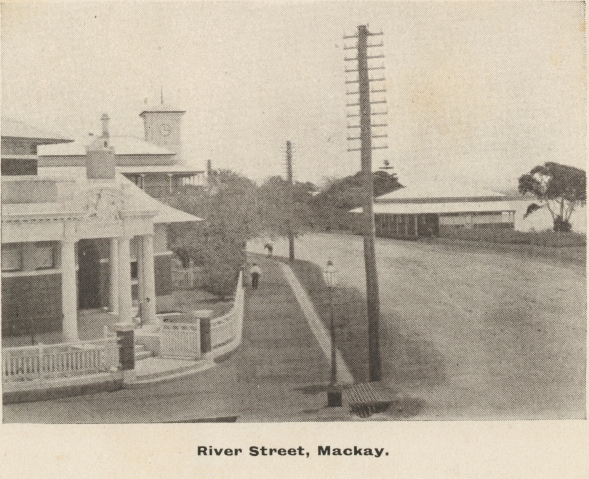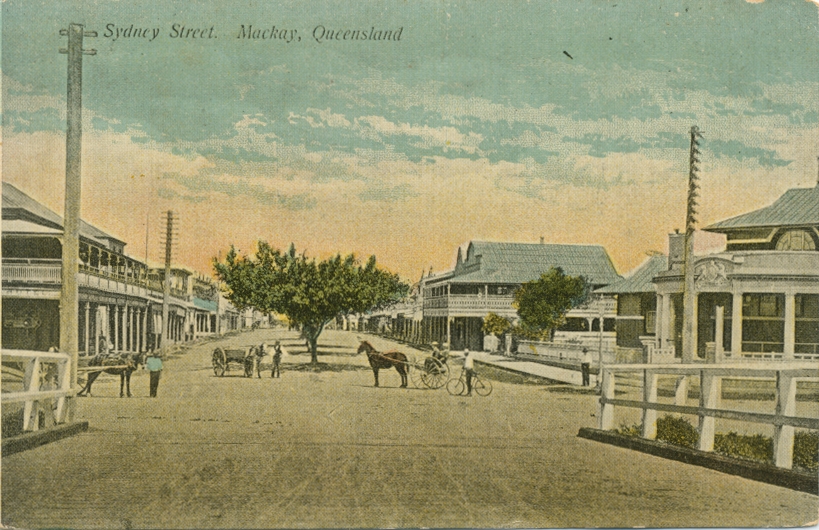 Mackay, a coastal city, is about midway between Rockhampton and Townsville and 820 km north of Brisbane. It grew into a grand city in the 1870s and 1880s with a booming sugar industry. In the 1930s it became Queensland's first regional city to have a town plan when the outer harbour was constructed.
Further Reading:
John Elliott, Mackay 1988: a bicentennial portrait, Mackay, Boolarong for Mackay District Cane Growers' Executive, 1988
Martin Hislop et al., eds, Sweet settlement, Rockhampton, Central Queensland University Press, 1995
K.H. Kennedy, Mackay revisited, Mackay, Mackay City Council, 2002
H.A. Moore, The Mackay harbour story, Mackay, Mackay Harbour Board in association with Rigby, 1978
H. Ling Roth, The discovery and settlement of Port Mackay, Queensland, Halifax, England, King & Sons, 1908
Andergrove, Bakers Creek, Ball Bay, Beaconsfield, Blacks Beach, Bucasia, East Mackay, Eimeo, Eton, Farleigh, Glenella, Habana, Homebush, Kuttabul, Marian, Midge Point, Mount Pleasant, North Mackay, Ooralea, Pioneer Shire, Pleystowe, Racecourse, Rural View, Seaforth, Shoal Point, Slade Point, South Mackay, Walkerston, West Mackay and Mackay Regional Council entries
Copyright © Centre for the Government of Queensland, 2018. All rights reserved.