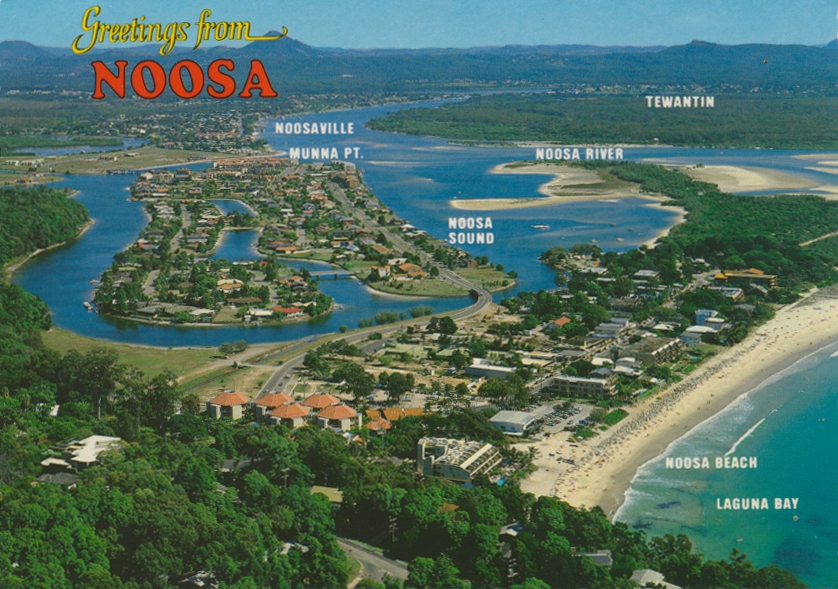 Noosa Heads and the adjacent Noosaville are 120 km north of central Brisbane, on the south shore of Laguna Bay and the mouth of the Noosa River. Since the 1960s Noosa has boasted some of Australia's most expensive coastal real estate. Like Byron Bay in northern New South Wales it draws tourists all year round from the southern states and overseas, especially Europe.
Further Reading:
Elaine Brown, Cooloola Coast: Noosa to Fraser Island: the Aboriginal and settlers histories of a unique environment, St Lucia, University of Queensland Press, 2000
Nancy Cato, The Noosa story: a study in unplanned development, Milton, Jacaranda Press, 1979, 1982, 1989
Michael Gloster, The shaping of Noosa, Noosa Heads, The Blue Group, 1997
Ailsa R. Dawson, Cooloola: early chronicles of cypress land, Gympie, Printed by Reid Printery, nd
Denise Edwards, Country and coast: a history of the development of the Noosa Shire, Noosa Heads, the author, 2001
R.J.L. Adams, Noosa horizons, a history: timber tradition tourism, Broadwater, Ultreya Publications, 2004
Copyright © Centre for the Government of Queensland, 2018. All rights reserved.