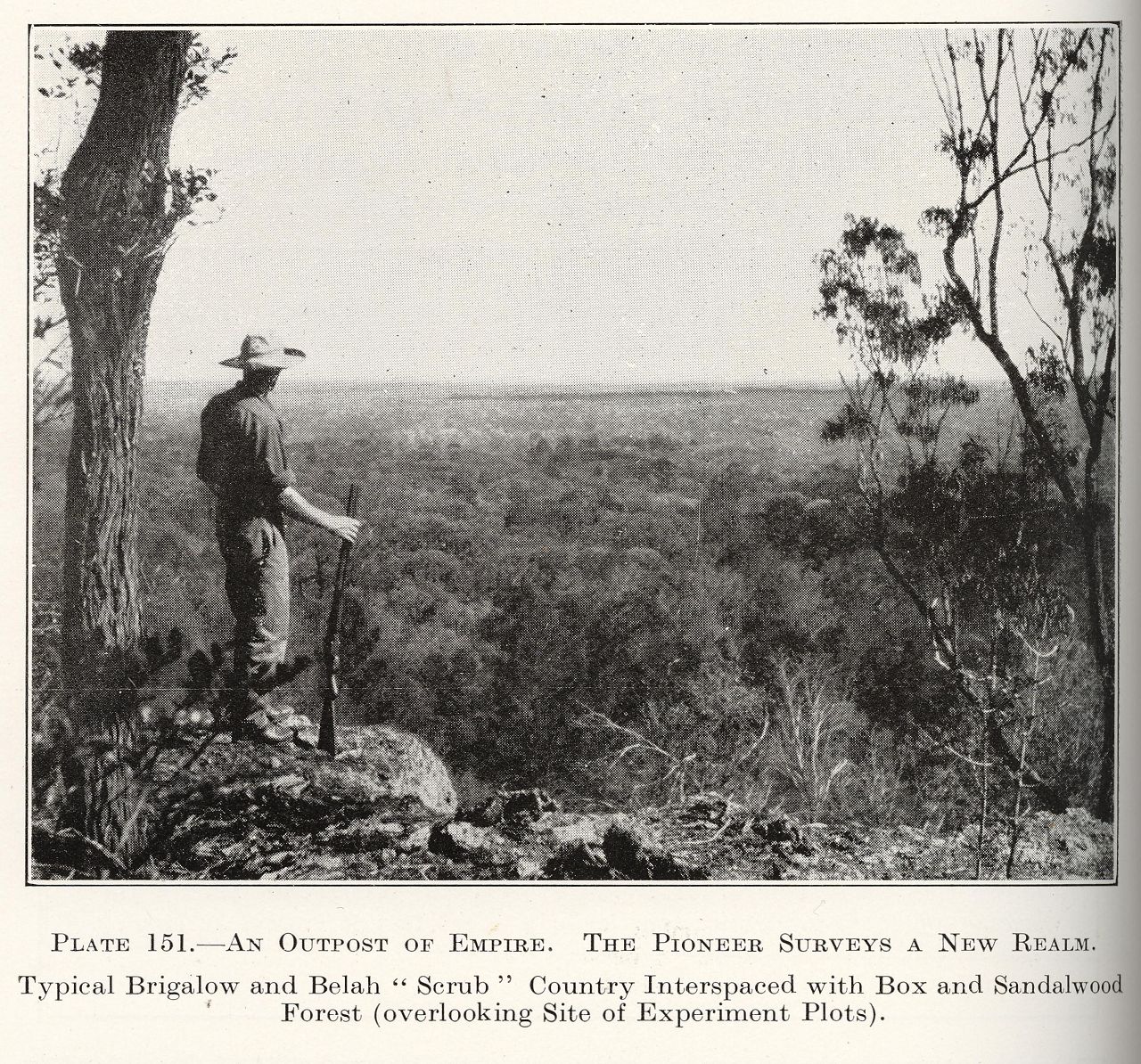 The Brigalow Belt, or Brigalow Country, is west of the Dividing Range, extending from the Townsville region to northern New South Wales. It is characterised by a hardy wattle Acacia harpophylla, a root-suckering tree that grows to 25 metres high. 'Brigalow' is thought to be an Aboriginal word referring to various species of wattle. Ludwig Leichhardt referred to Bricklow scrub in his exploration journal (1844), and Surveyor-General Mitchell mentioned Brigalow scrub in 1848.
Further Reading:
The brigalow story, Brisbane, Land Administration Commission, Department of Lands, 1968
Lorna McDonald, Cattle country: the beef cattle industry in Central Queensland 1850s-1980s, Brisbane, Boolarong Publications, 1988
Gordon Mackenzie, Warrigal: brigalow battlers in Central Queensland, the author, 1984
R.S. Porteous, Brigalow (fiction), London, Angus and Robertson, 1957
Judy Rechner, Taroom Shire: pioneers, magic soil and sandstone gorges, Taroom Shire Council, 2005
Copyright © Centre for the Government of Queensland, 2018. All rights reserved.