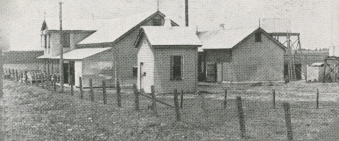 Clifton, a rural town, is 40 km south of Toowoomba. It was named after the Clifton pastoral property (1843) and was the administrative centre of the Clifton Shire.
The township came about from the opening of the railway line from Toowoomba to Hendon (1869), but was limited to the station, a hotel and a few buildings for several years. Spring Creek predated Clifton, and retarded its growth until the late 1880s.
Further Reading:
Beverley J. Irwin, ed, A million bushels of wheat, Clifton, Clifton Shire Council, 1989
Copyright © Centre for the Government of Queensland, 2018. All rights reserved.