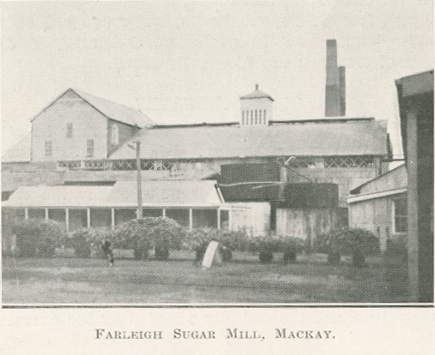 Farleigh, a rural town, is 11 km north-west of Mackay. It was named after the Farleigh farm selection, which was probably named after one of several Farleighs in England.
Further Reading:
John Kerr, Pioneer pageant: a history of Pioneer Shire Council, Mackay, Pioneer Shire Council, 1980
K. W. Manning, In their own hands: a north Queensland sugar story, Farleigh Co-op Sugar Milling Association, 1983
Copyright © Centre for the Government of Queensland, 2018. All rights reserved.