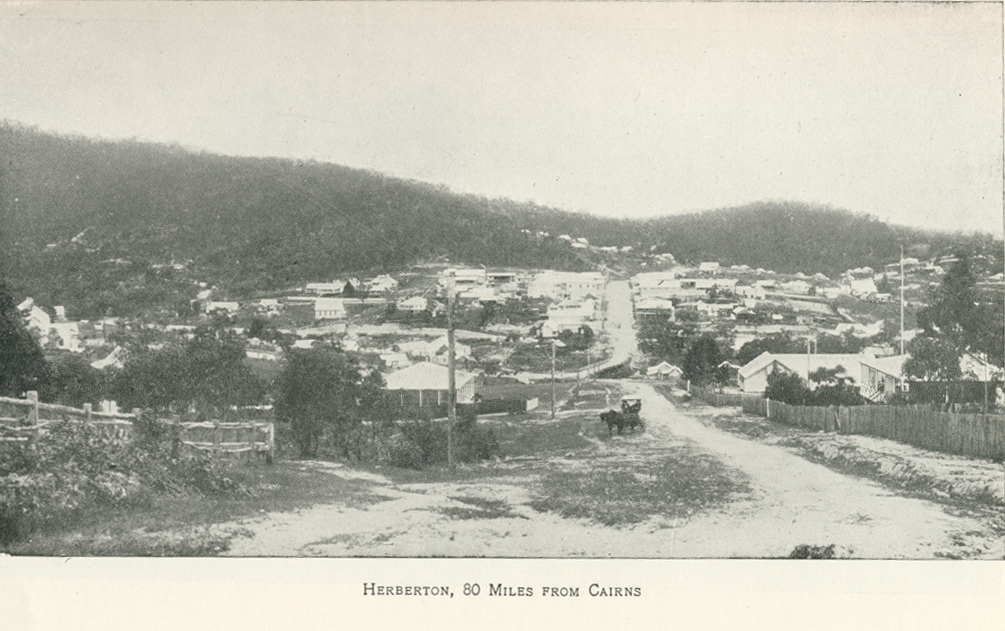 The Herberton Minerals Area, generally 20 km west of Herberton, had an active life between 1880 and 1930. Its four main towns were Irvinebank, Montalbion, Stannary Hills and Watsonville. Each of the last three towns at some time probably had a population of 500 people or more.
Further Reading:
K.H. Kennedy, ed, Readings in North Queensland mining history, Vol 1, Townsville, History Department, James Cook University of North Queensland, 1980
Copyright © Centre for the Government of Queensland, 2018. All rights reserved.