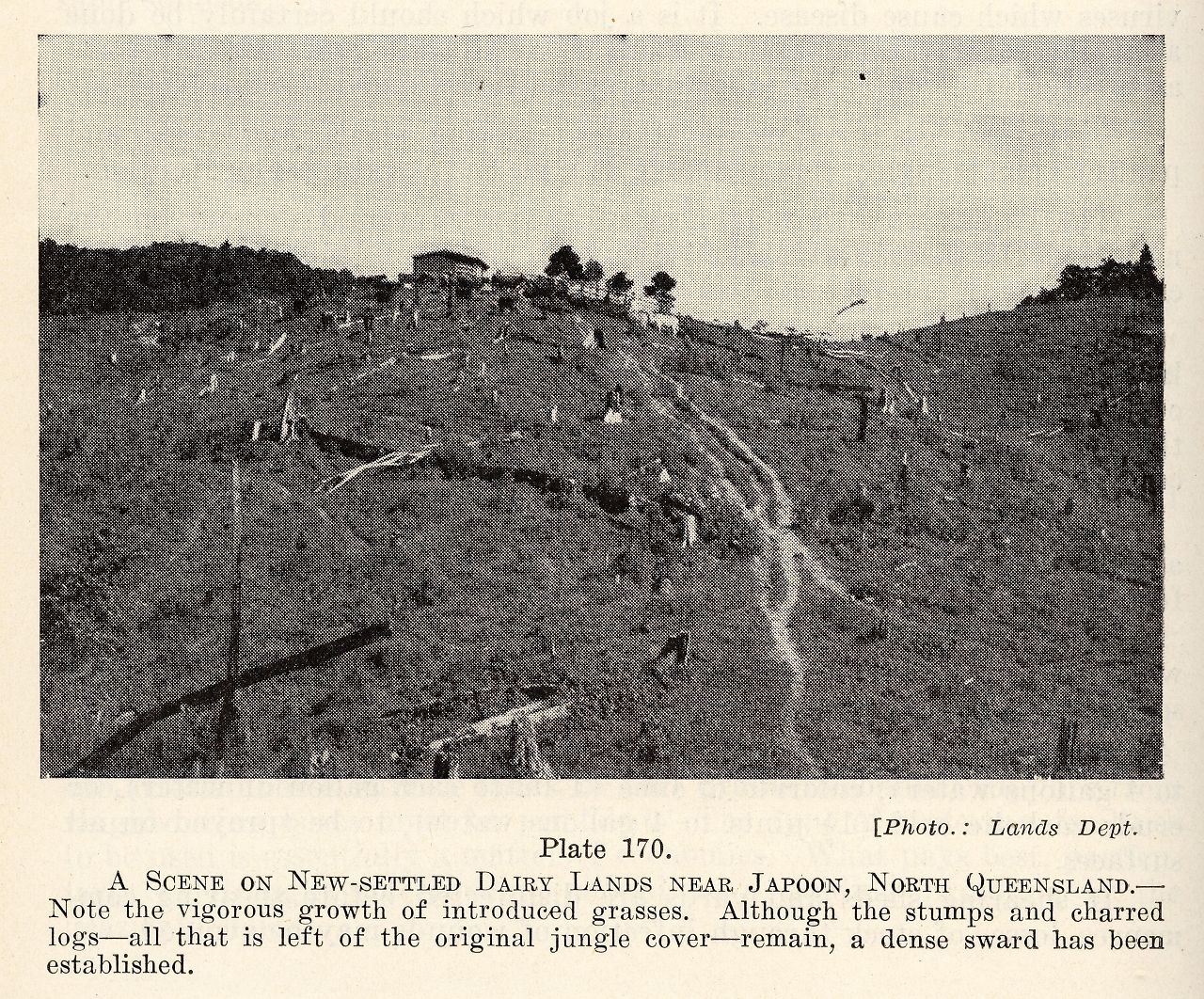 Japoonvale is a rural village 25 km south-west of Innisfail. It is thought that 'Japoon' derived from an Aboriginal word describing eels.
Further Reading:
Marlene Bromell and Rosanna D'Urso (comp), Stratvell State School, Japoonvale: the first 75 years, the school, 1991
Alan Hudson, Sweet success: the story of South Johnstone mill, Ascot, Christopher Beck Books, 1995
Copyright © Centre for the Government of Queensland, 2018. All rights reserved.