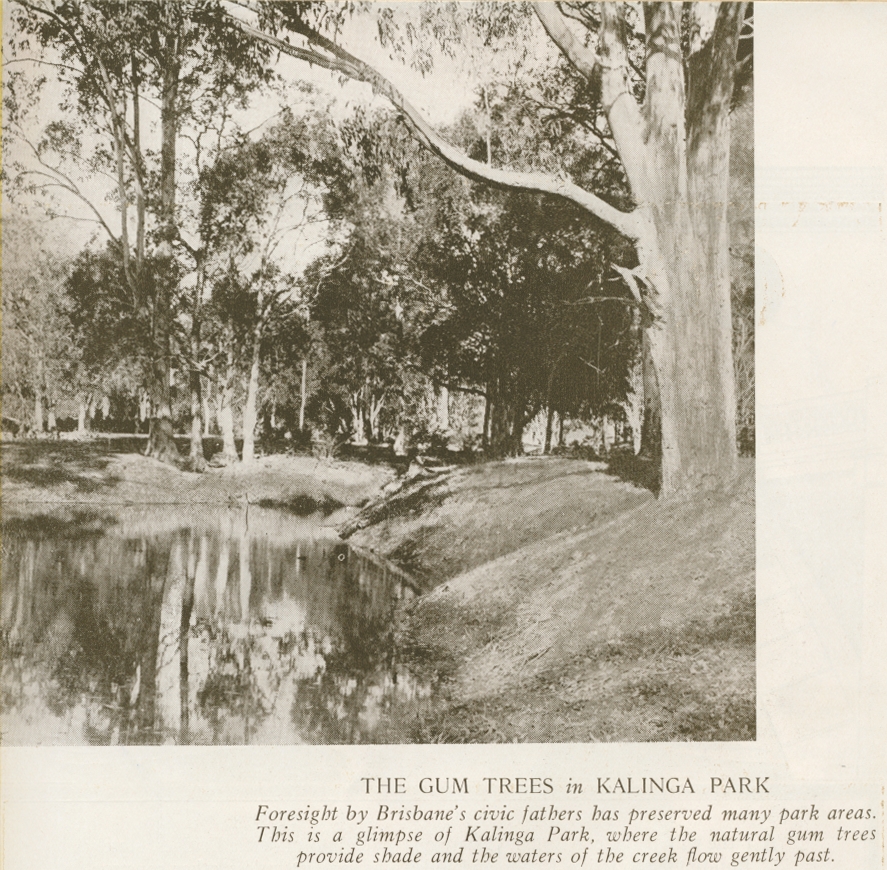 Kalinga, a suburban locality in Wooloowin, is seven km north of central Brisbane. Its northern boundary is Kedron Brook, along which is the extensive Kalinga Park. The other side of the Brook is Nundah.
The origin of the name possibly derives from an Aboriginal word ngalinnga, indicating belonging to us.
Copyright © Centre for the Government of Queensland, 2018. All rights reserved.