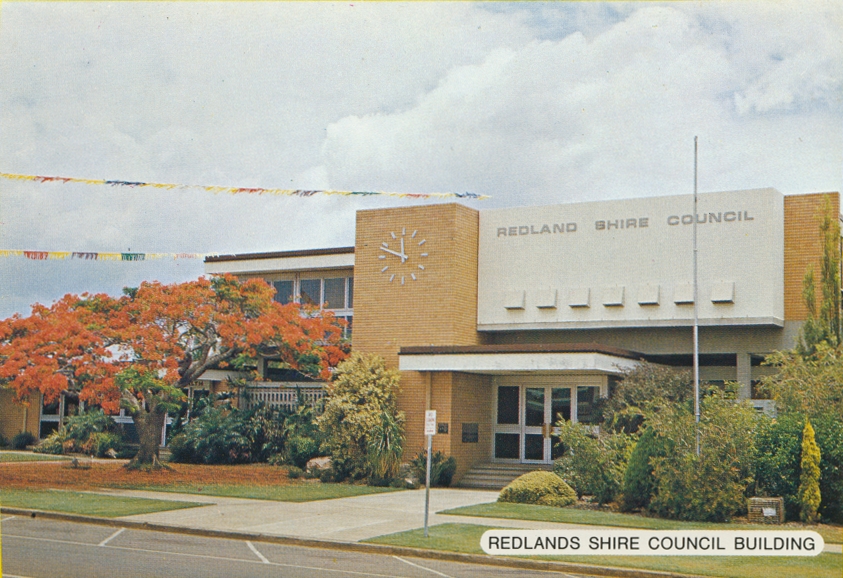 Redland City (2008) faces Stradbroke Island across Moreton Bay, east and south-east of Brisbane. It was named after Redland Bay, which has fertile reddish soil which comprises much of the area and some small offshore islands. Local Government began with Tingalpa Division (1879) an area of 149 sq miles, from which Cleveland Divisions (28 sq miles) was excised in 1885.
Further Reading:
Barry Kidd, Redlands illustrated history, Capalaba, B. Kidd, 1979
Redlands Centenary Souvenir 1850-1950: one hundred years of progress, Cleveland, Redlands Celebrations Committee, 1950
Birkdale, Capalaba, Cleveland, Mount Cotton, Ormiston, Redland Bay, Russell and Macleay Islands, Sheldon, Thorneside, Thornlands, Victoria Point and Wellington Point entries
Copyright © Centre for the Government of Queensland, 2018. All rights reserved.