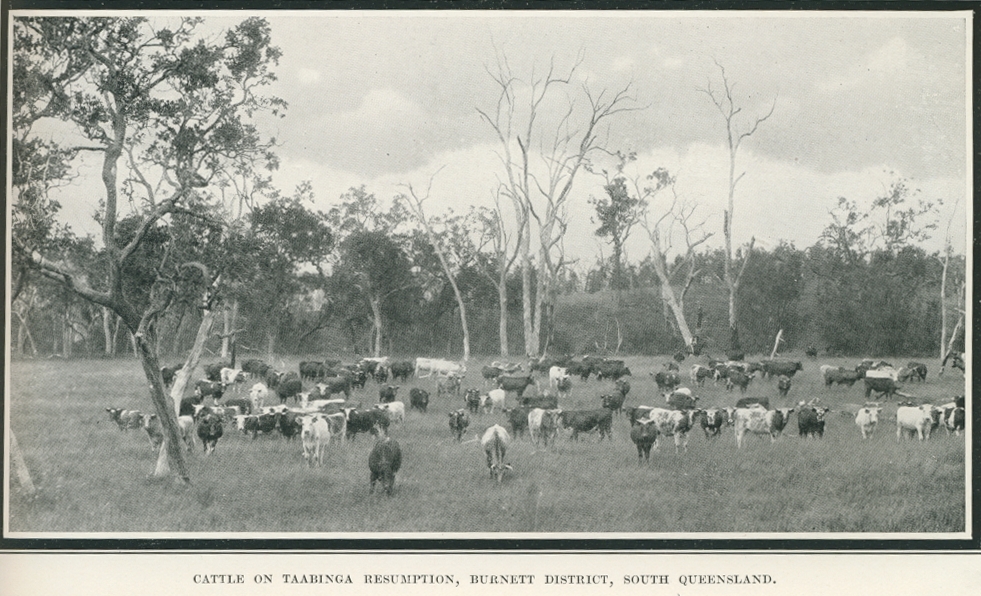 Taabinga, a rural locality and former village settlement, is six km south of Kingaroy and 150 km north-west of Brisbane.
It was named after the Taabinga pastoral station, taken up probably in 1842 by Charles and William Haly. Their homestead, begun in 1846 and built with local sandstone and timbers, has a second storey verandahed vestibule probably used as a lookout. It is about 10 km south-west of Taabinga and is on the Australian heritage register.
Further Reading:
Tony Matthews, Landscapes of change: a history of the South Burnett, Wondai, South Burnett Local Government Association, 1997
Copyright © Centre for the Government of Queensland, 2018. All rights reserved.