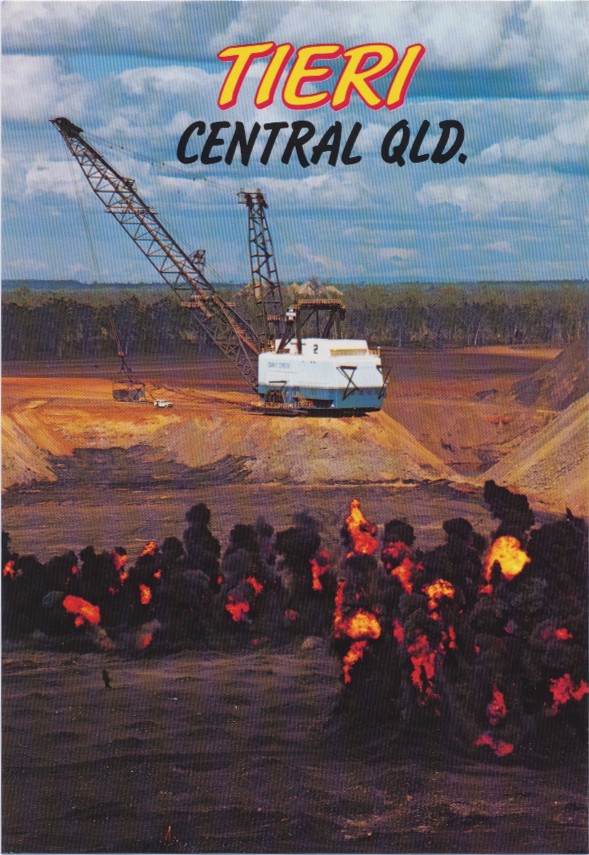 Tieri, a dormitory rural town for the Oakey Creek open cut coal mine, is 220 km west of Rockhampton. The nearest other towns are Emerald (southwards) and Capella (westwards).
The Oakey Creek coal reserve, considered to be the richest seam in the coal underlying most of the eastern half of Peak Downs Shire, was developed by a joint venture comprising Mt Isa Mines and three European steel companies. The mining town, Tieri, was begun in 1981 for an initial workforce of 400, and is 15 km west of Oakey Creek.
Copyright © Centre for the Government of Queensland, 2018. All rights reserved.