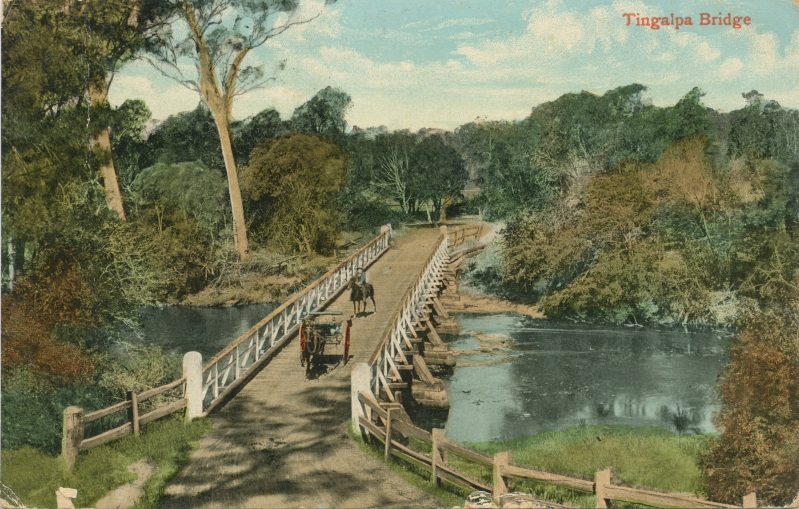 Tingalpa, a residential suburb at the intersection of Wynnum and Manly Roads, is ten km in a direct line from central Brisbane. It is most probably named after Tingalpa Creek, five km eastwards where it enters Waterloo Bay at Thorneside. Tingalpa Creek was surveyed in 1841 and named Tingulpa, probably derived from an Aboriginal expression referring to a fat kangaroo.
A Tingalpa township, on the west side of the creek where it is crossed by Old Cleveland Road, was surveyed in 1863. Known as Old Tingalpa, it was never built on and was formally abolished in 1948.
Further Reading:
Bulimba Electorate Centenary Committee, History of the Bulimba Electorate 1859-1959, Brisbane, Cranbrook Press, 1959
Tingalpa State School No 127: the centenary, 1873-1973, Tingalpa, Tingalpa State School, 1973
Copyright © Centre for the Government of Queensland, 2018. All rights reserved.