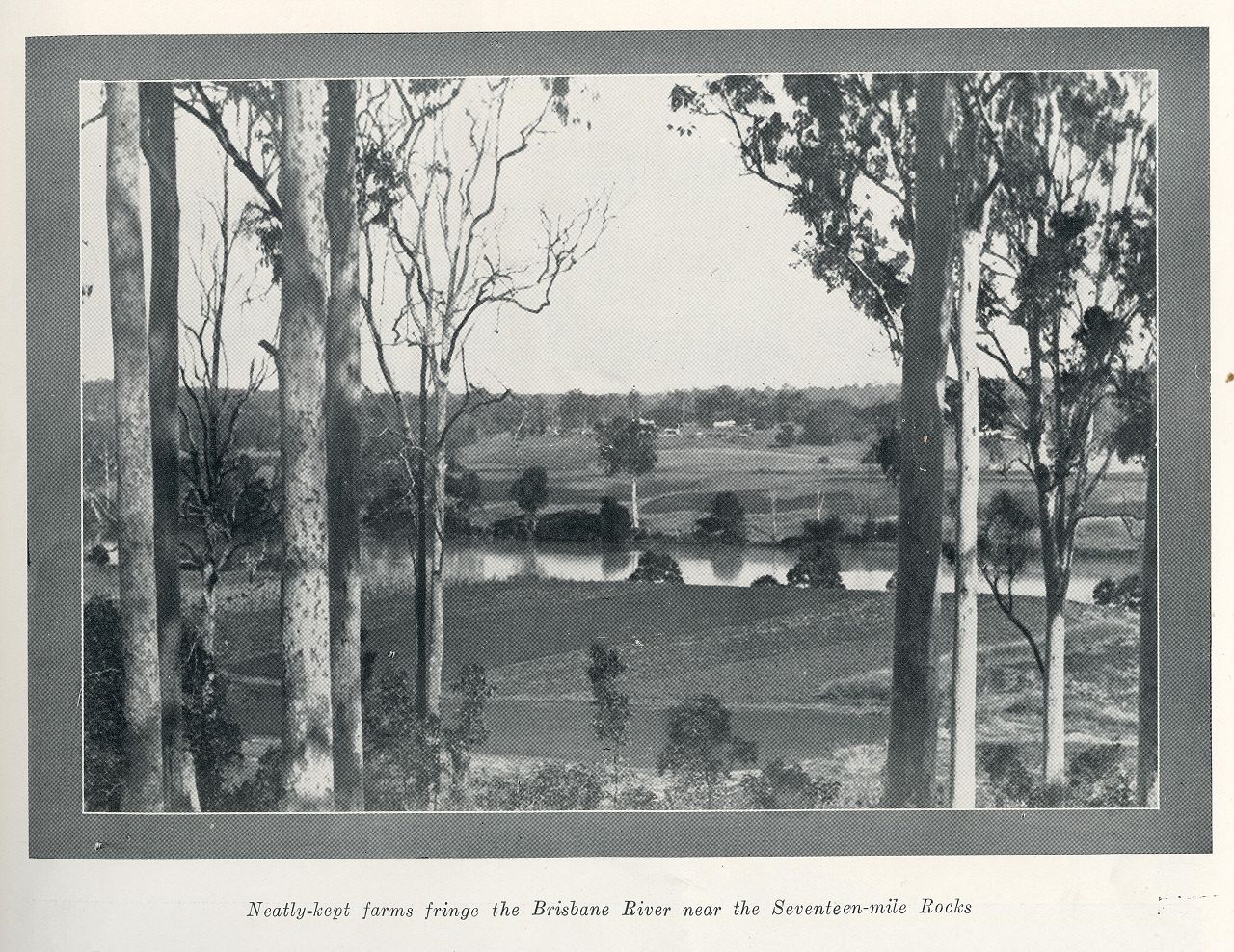 Seventeen Mile Rocks, a rural and industrial place until the mid-1970s, is a residential suburb on the Brisbane River. Opposite Fig Tree Pocket, it is 17 nautical miles and 11 km in a straight line from central Brisbane. It is the chronological last of the 'centenary suburbs', south-west of Brisbane.
Further Reading:
H.V Sinnamon, The gentleman farmer's paradise: a story of pioneering last century in Jindalee, other Centenary suburbs, 17 Mile Rocks and Oxley by several families including the Sinnamon, 17 Mile Rocks, H.V. Sinnamon, 1980
Meg Gordon and Lynda Young, Pastoralists of Brisbane town's fringe: pioneers of Seventeen Mile Rocks and Wolston, Brisbane, Centenary Suburbs Historical Society, 2010
Meg Gordon, Thomas Boyland, an adaptive man: pioneer steamboat proprietor, coal miner, pastoralist, Centenary Suburbs Historical Society, 2008
Meg Gordon, When river was roadway: pioneer farmers of Brisbane's Seventeen Mile Rocks district, Centenary Suburbs Historical Society, 2011
Copyright © Centre for the Government of Queensland, 2018. All rights reserved.