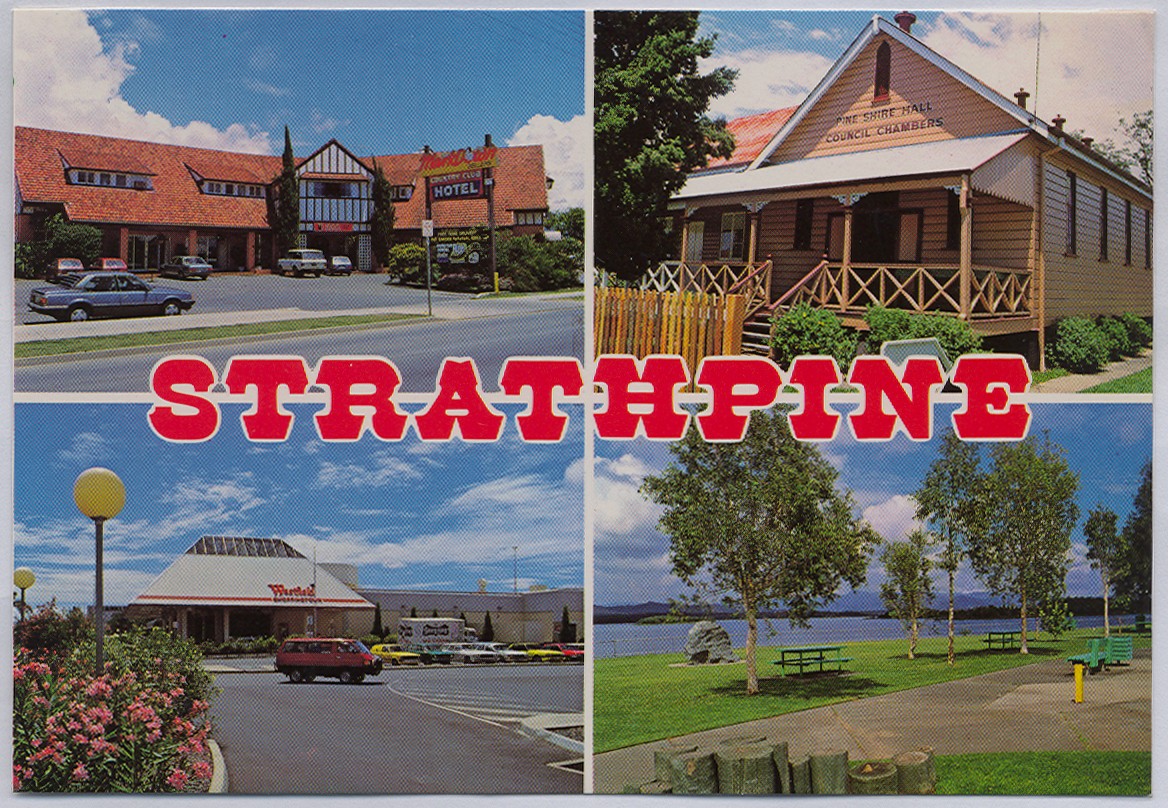 Strathpine, situated between the easterly-flowing North Pine and South Pine Rivers, is 20 km north of Brisbane. The name was derived from the Gaelic 'strath' (river valley). Strathpine is on the Brisbane-Gympie Road where it is crossed by Four Mile Creek (a tributary of the South Pine River), which made it a minor stopping place for coach runs.
Further Reading:
Robyn Brough et al, Tracks and time: a history of the Pine Rivers district 1788, 1888, 1988, Strathpine, Pine Rivers Shire Council, 1988
Copyright © Centre for the Government of Queensland, 2018. All rights reserved.